Simple Website Builder to Make a Killer Website
Websites are powerful tools for photographers, musicians, businesses, and eCommerce. If you aren't an expert coder building a website that looks professional yourself is a time-consuming task. Then if you decide to hire a professional design team, you could end up spending an arm and a leg to get the job done. This is where a simple website builder becomes the perfect tool that allows you to build a professional-looking website without scribing a single line of code.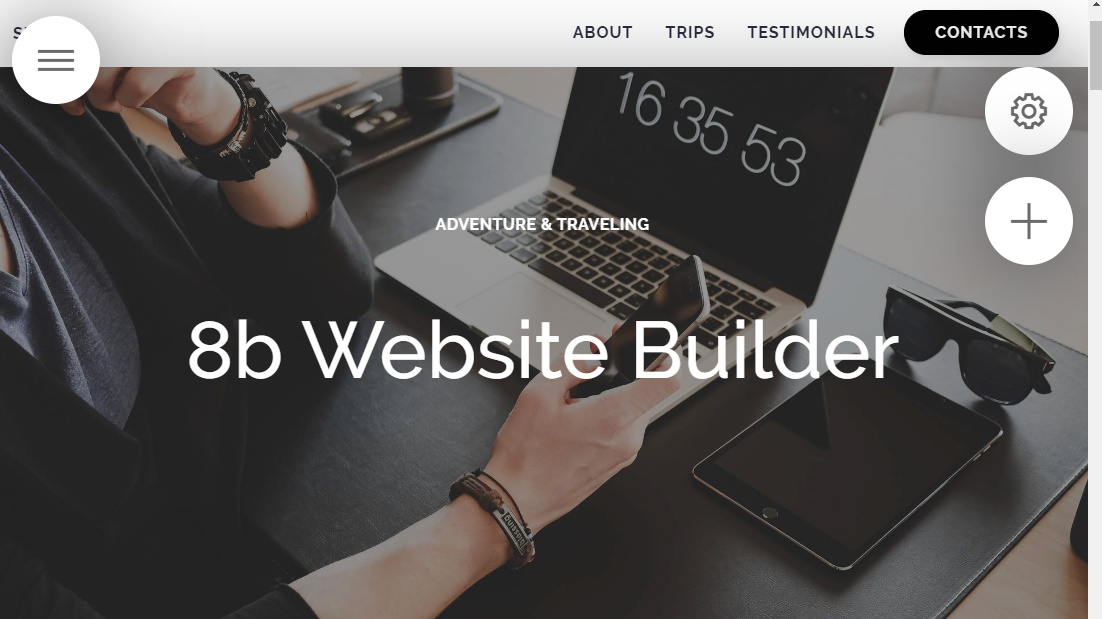 A quick Google search for the best website builders will reveal numerous options that get the job done. You might find it fairly difficult to pick from all of these options and decipher the technical jargon to understand precisely what each offers. This can be a massive problem down the road as your web presence grows. This is a quick guide to teach you about the fundamentals of simple website builder and what to look for you if you want to plan for success.
What is Simple Website Builder
Simple website builder was built out of the need for nontechnical persons, who don't have six-figure budgets, to create professional websites. These tools allow you to build websites that are time tested to get the job done while also working at scale. This means you can drag and drop elements and build a powerful website without knowing HTML, CSS, or Javascript.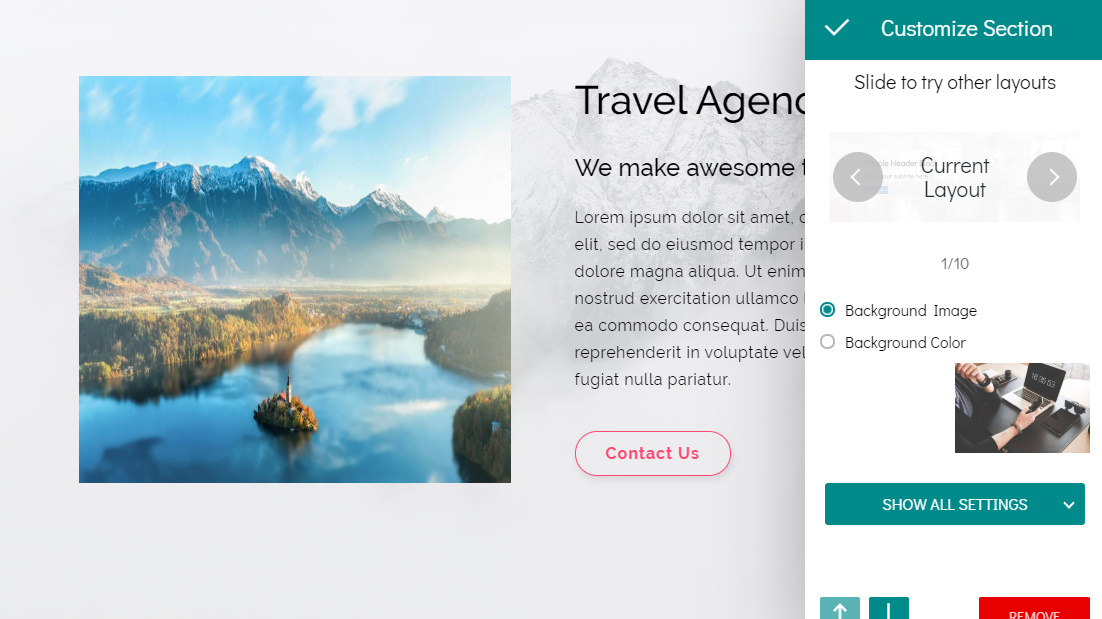 What is 8b
8b is a powerful simple website builder that provides powerful tools to enable anyone who needs a website to get one. Their easy to use system will allow you to craft the perfect website that will feel like a high budget, professional design. Best of all, the 8b website builder is completely free, and you can get started without the need to learn any code. 8b Website Builder has been built from the ground up to provide a reliable and easy way to build the website of your dreams.
Advantages of 8b Over Similar Website Builders
When it comes to free simple website builders, they are not all created equal. Usually, when you start to gain traction on the platform, they hold back the best features unless you are willing to pay. This is not so with the 8b Website Builder, and you get a bevy of powerful features for free that help you craft the perfect website.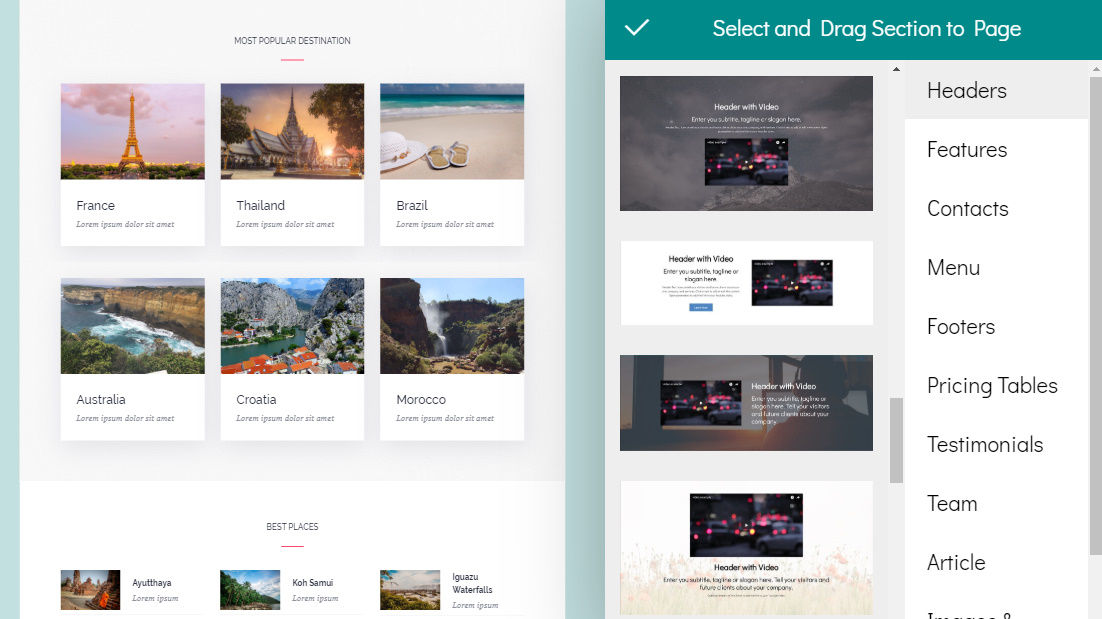 No Programming Required
When some platforms say, there is no programming required to use their website builder, they mean mostly no programming required. Despite this, if you want to get the best experience, you need to know a little about programming to use the platform's best features. 8b website builder has designed its platform to be fully customizable without any need to learn any programming languages.
SSL, Google AMP, SEO, and Site Export
Another feature that 8b simple website builder offers that the competition doesn't is its ability to handle technical tasks that normally happen in the background, but require webmaster type knowledge. These important integrations include SEO optimizations, Google AMP framework, SSL encryption, and custom domains. You also have the ability to export your site if you want to move it to a different platform in the future.
Excellent Templates
Another way 8b has built an excellent simple website builder is with its powerful template library. This is a layout developed so that you can build a website that is mobile-friendly, carefully designed, and fast, all with the click of a button.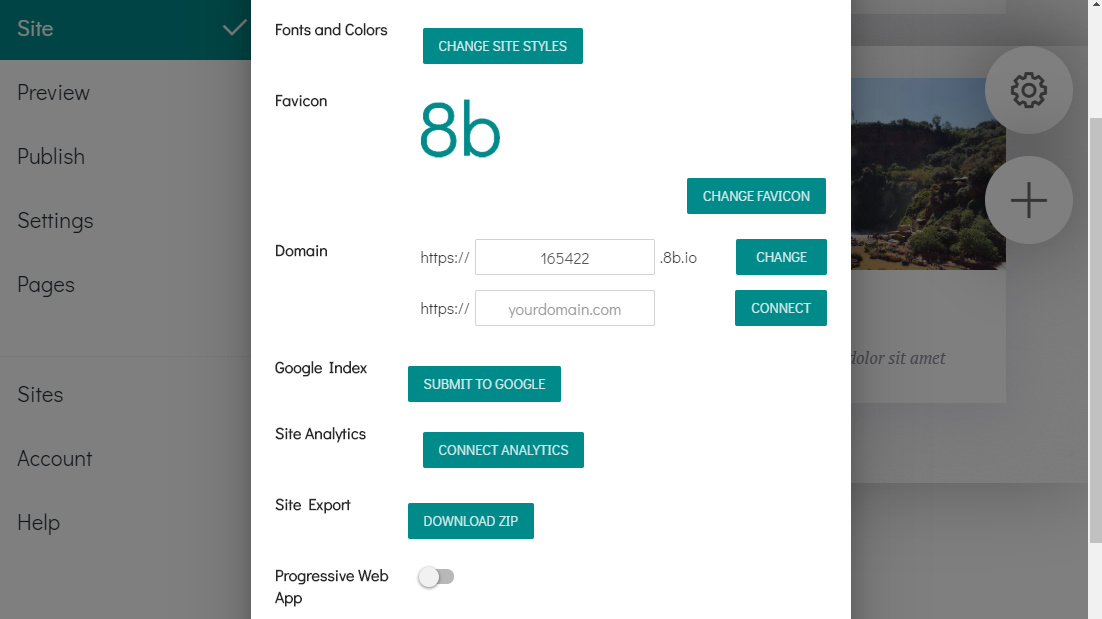 How to Create a Website
The process of creating a website on the 8b website builder is straight forward. In just three quick and simple steps, you can have a website that is up and running in almost no time.
1. Pick a Template
The first step is to select one of the excellent template options that suit the type of website you are trying to build. This is the foundation of your website and will provide the framework you need to build the perfect website that suits your needs.
2. Customize The Content
After selecting the appropriate template, you will be presented with a powerful graphic editor that is super easy to customize. All you need to do is click on the area you want to change and either upload your images or type the content to match your purpose.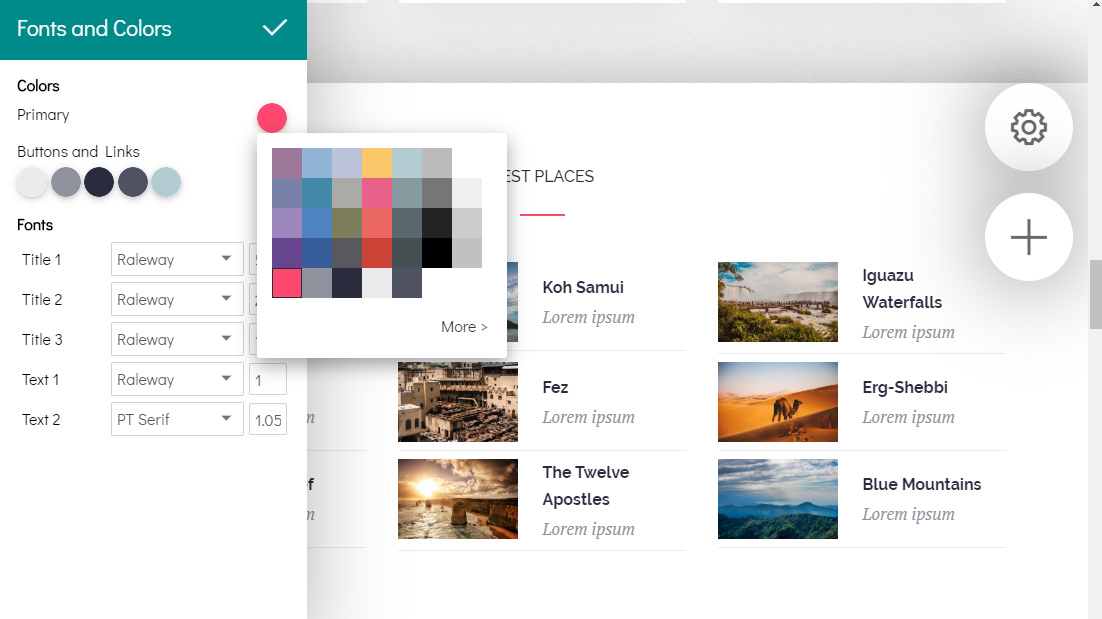 3. Launch
After you have selected the template and customized the content so that the website is all your own, you are ready for the final and most exciting step, launch. Simply click on the menu icon located at the top and select the publish button, and your website is live for the whole world to see.
Conclusion
In conclusion, the 8b Website Builder is a powerful tool that businesses, artists, photographers, and musicians can leverage to craft the website of their dreams without writing a single line of code. If you are ready to move into the digital world but don't have time to learn how to program or build a website from scratch, give Simple Website Builder a shot, and you will be amazed at the stunning, and professional, results.