App icon design
An icon is defined a graphic symbol that denotes a program, command, data file or a concept in a graphical user interface. As a result of this, it is very crucial that the most appropriate icon design software is used in icon design. A perfectly designed icon should have the qualities and characteristics that would definitely capture the attention of any individual who sets eyes on it. This is why most icon design professionals strive to make use of the best icon design software whenever they want to design an icon. A good icon design software should be able to provide users with the freedom to unleash and recreate their imaginations without restrictions. Although creating a perfect icon requires inspiration, it is quite unfortunate that most icon design software are quite incapable of allowing users to actualize their inspirations through in-built software inadequacies.
One of the most popular uses of icon design software in icon design is for creating app icon designs. When browsing through an application store, the two most important eye-catching characteristics of any application are its name and icon. These two characteristics are very essential in app icon design; this is because they can either compel potential users to check out the app or repulse them completely. Regardless of the fact that they are thousands of apps in an application store, a good icon should be designed to stand-out and be exceptionally different from every other app in the store, no matter how closely related they are. One notable fact about using a good icon design software is that it will always provide users with the opportunity and resources create unique, attractive, simple and captivating icons in any app icon design. An example of a good and potent icon design software is Iconion.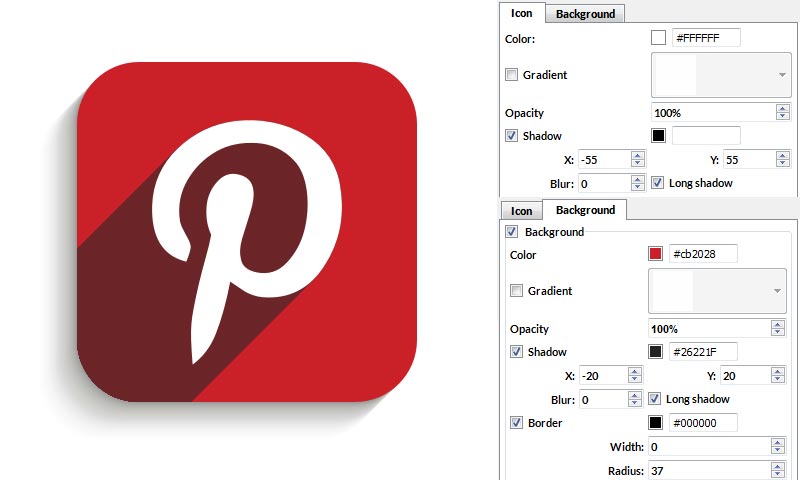 Iconion is a great icon design tool with a very user friendly interface. It can be used to design beautiful, captivating and highly effective icons.
Related
Get Iconion
Free download for Windows and Mac!