Iconion for twitter bootstrap icons
Iconion exists for the sole purpose of bringing your icons to life. It is great tool that allows you to convert the icon fonts to astonishingly extraordinary png icons. This remarkable tool converts all types of icons into png icons, making the whole experience all the more fun.
All types of png icons can be created with Iconion. Be it website favicons or polychromatic icons; everything is possible with Iconion. Every kind of social media icons, Facebook, Twitter, Google and many others, can be designed with Iconion.
Iconion allows you to play with the icons just the way you want. Throw in various sorts of tints, shadows, color gradients, background elements; you can manipulate the icons to your heart's content.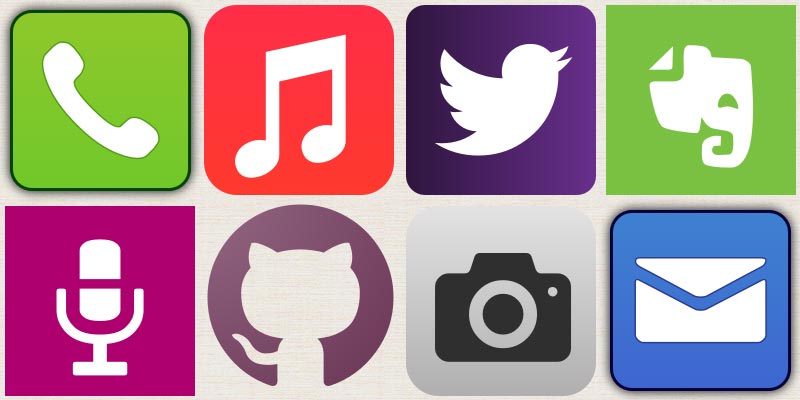 The png icons styled with Iconion are exceptional in their adaptability. The scalability and the flexibility are truly extraordinary. These icons are equally handy, whether they are used in mobile apps or on the desktop. This tool is extremely easy to be used. You can select any icon font of your choice from Entypo or Typeicons or other similar sites and save them in various file formats for use. File of any size can be used to create png icons.
You can vary the theme of the icon according to your needs and taste. Stroke, icon rotation, background colors and gradients, borders, font shadows; there is a multitude of options available for your use on Iconion.
Being vectors, the icons can be scaled to any size according to your needs. Another feature available on Iconion is the millions of templates that are instantly available for use as png icons. These templates have been artistically and professionally designed for use.
Icons of all shapes and dimensions can be fashioned with Iconion. They can be flat, rounded, square or of any other shape, for that purpose. Another special feature of the png icons created with Iconion is that they are compatible with all kinds of operating systems, be it iOS or Windows. With Iconion, creating fabulous icons is no more a headache.
The widely popular Twitter's Bootstrap interface has allowed the use of Bootstrap icons on the site. The Bootstrap icons list includes a wide range of icons from retweet to arrows, hearts, stars etc. These Twitter Bootstrap icons, with a bit of coding, can be displayed in a color other than the default black ones too.
Iconion is available for completely free download for Windows and Mac devices.
Related
Get Iconion
Free download for Windows and Mac!