The New Icon Fonts to Enliven Your PNG Icons
The latest iconic fonts and symbol fonts such as Font Awesome, Entypo, Iconic, Elusive, IcoMoon, Fontello, Typeicons, Linecons, can bring more substance and value to any of the textual content that you are using on your website designs. They are more unique in form and can make a great alternative for any of the marks that you desire to use for your graphical presentation and style. An iconic symbol is one used as an open source in creating icons and many website designers and even webmasters are using graphical icons and fonts in order to add more attractiveness on their content and website designs.
Graphic icons can add more value to your content and website design
There are many reasons why graphic icons remain to be in trend and many web designers and bloggers still use them to their website design and content. With the tremendous growth in graphic arts and web designing trends, graphic icons and fonts remain to be unperturbed in terms of its value and attractiveness. People are attracted to colors and graphic icons are used by webmasters in order to add more enticing features to their website design and content.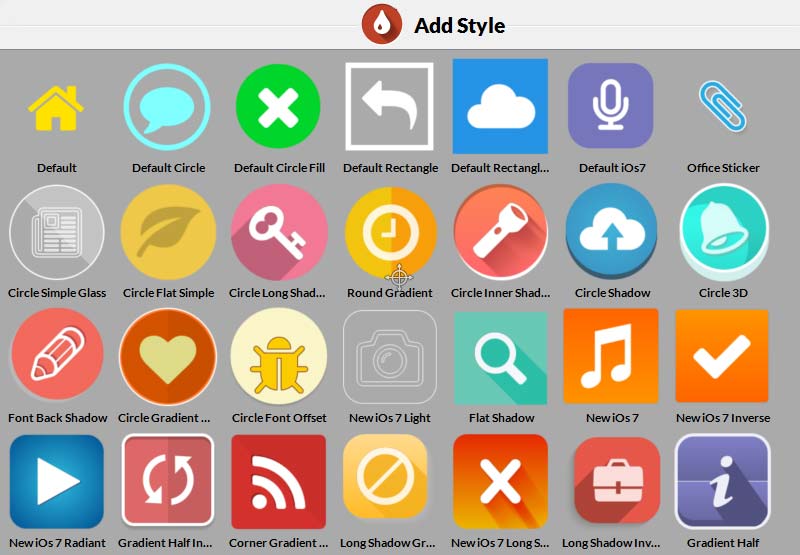 Infographics is the current trend in content marketing and you can always find graphical fonts and icons that are constantly used by webmasters to communicate to their audience. Using data graphics one has more leeway of attracting more readers to their content using colorful and meaningful symbols that can certainly add value to their content. Through iconic representation of your content you deliver a more unique reading experience to your viewers which add to the attractiveness of your website design overall.
Graphic icons make a powerful call to action buttons
Ecommerce websites leverage over the use of graphic icons for their call to action buttons that can drive the consumers to convert and make purchases. Stated otherwise, graphic icons never lose its value as a means of enticing customers using the art of persuasion through visual cues. There is no question that iconic fonts and symbols can be very useful in encouraging sales and productivity to an ecommerce site. The psychological impact of colors can always be taken to a retailer's profitable advantage when designing the call to action buttons on their site. Web design experts suggest that using the right color to your graphic icons can bring more advantage to your business. Color blue signals trust and security for your business. Thus, using icons with the right color remains to be a very significant and essential part of most ecommerce sites and affiliate blogs.
Converting your icon fonts to powerful graphic designs
In order to build more substance, value and attractiveness to your website design and content you will find software that can convert web icon fonts into more powerful symbols that can make your information and web design to stand out. The iconion software offers the solution for your icon designing needs with the ability to convert scalable vector icons into one of customized images and designs. Your ultimate goal when creating your own personalized icon images and fonts is to align your design according to your website theme and content. With the iconion icon maker you can customize the font size, gradient, color and shadows of your cool icons giving you more room to create a font and icon design that will suit your preferences.
The advantage of the iconion software
The iconion software can provide you a perfect tool that will allow you to convert your fonts and traditional looking icons into one that is perfect to your content presentation. Using its scalable graphical vector feature, there are different parameters that you can use to customize your icons and fonts according to the desired font and icon size that fits your web content and design. You can change the colors, borders, shadow and gradient of your icons with infinite customizable options. Your fonts may also be optimized to convert the usual font design that are used on the web into something more enticing that can draw your audience to read more about your textual content. By customizing your fonts and icons you are delivering a unique visual experience to your website visitor that tends to engage your viewers better to your website.
The iconion software has professionally designed templates that you can choose from when creating your customized fonts and icons. Thus, using the software provides its users the ability to create their own iconic fonts and symbols in a straightforward manner or they may choose to unleash their own creativity in designing their own graphical symbols. It brings more customization options that allow you to bring more life and beauty to your icons and fonts. Create your vector graphics according to your likes and preferences, customize and design them and then save your work according to your chosen design format in bmp, png and jpeg images.
Related
Get Iconion
Free download for Windows and Mac!