Facebook icon for website
The truth is, that in today's world, if you don't have a facebook account you don't exist. This social media claims that its mission is to share and make the world more open and connected for people. But, there are also countless websites today that have their own facebook account and an icon that says like us on facebook. It's that little blue square with the white F letter located in one of the corners of the site next to some others social media buttons and its purpose is to take you to the site's facebook page when you click on it.
There are also other facebook buttons that can be seen on every website today as well, such as the, Thumbs up button and Share button. All of these buttons offer the possibility of connecting a website with facebook. When a person is browsing through website contents and clicks one of the buttons labeled as facebook buttons the content he has liked or shared pops out on his/her account and can be seen by all of his/her friends. This is a useful tool to boost the number of readers the website has as well as spread its content and the website itself. The facebook icons do not only serve the purpose of connecting and sharing but also advertising.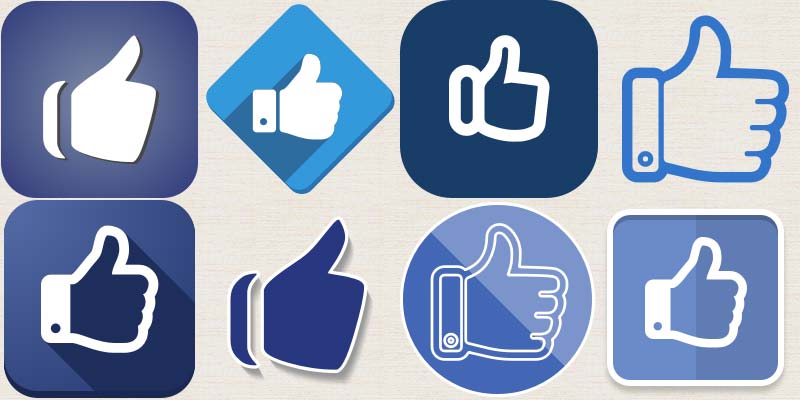 The process of downloading and installing facebook like icons on your website is very easy. There are lots of different pages which allow you to download the desired facebook icon png for free and install it on your website or blog. All of them are very easily understood and the whole process takes only a few minutes of your time. All you need to do is enter your profile information and URL and click create. Then you copy and paste the code on your website where you want the button to appear and it's done. Furthermore, Facebook itself offers free download for its logos and badges as well. In tree simple steps you can choose the facebook icon you like to download and receive it in no time.
And once these icons are on your site or blog, it will be automatically connected to your facebook account and every click on the site will be registered on facebook as well.
Related
Get Iconion
Free download for Windows and Mac!