Iconion - free icon editor
People generally remember a company or brand by their logos or icons. For this reason, it is important to have a strong and professional icon that will arouse positive connotations for potential clients. This icon creation process can be facilitated by existing icon development software available online.
There are many icon makers in the market, but one such creator that stands out from the crowd is Iconion icon editor. The website has an easy to maneuver interface perfect for professionals and beginners alike. What sets Iconion apart from other icon makers is that it assigns a large amount of creative power to web designers. It has a vast range of icon shapes, colors, and styles that can be combined to create an endless array of icon types.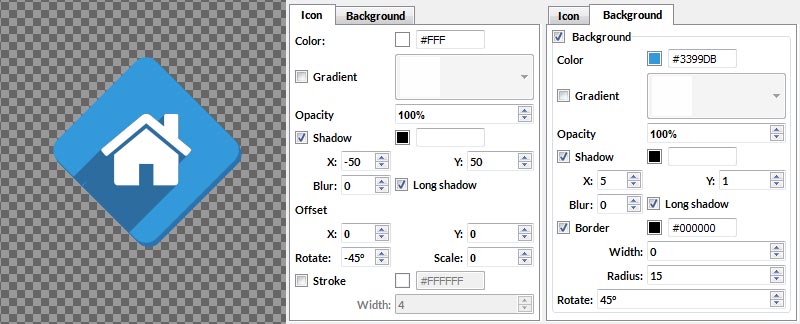 A few key features unique Iconion are the ability to chose any size without having to sacrifice quality, add filters, gradients, shadows, borders, and custom add rotatable images. The creative capacity for designers of all skill levels are unlimited. Those who are new to the icon making process have the option to keep their icon simple yet professional while those with more experience can choose to experiment with more styles and effects.
In all, Iconion free icon editor is the perfect platform for all levels of web and graphic designers looking to create icons for apps, websites, software, documents, and much more. The program is of stellar quality, and allows its users with creative authority unlike other online icon makers of its kind.
Related
Get Iconion
Free download for Windows and Mac!