Why use original icons in web designing?
A decade ago no one really paid attention to icons in the process of web designing. People usually used the same icons that could be found on the internet. In the past few years icons became very important in web designing. Web designers pat special attention to icons because they have figured out that icons can be very important. Many researchers have confirmed that icons are seen as a message by the users a message that can motivate them to come back on the website or as a message that can help you build your brand. From the moment a visitor opens certain website he is looking at the design. That's why it is very important to have an interesting and engaging website that will keep the visitors on the website and make them return in the future. Thanks to the good graphics (including interesting icons) we can expect to achieve that goal.
A decade ago there were only few sources for those who wanted to create icons. Those sources were usually used only by professional designers with lots of knowledge and it was difficult for those who are not experts in this field to create an icon. Nowadays there are many ways for designers as well as designer enthusiasts to design an icon. For example, you can use a photo editing program. There are hundreds of programs like this and some of them are completely free while others are paid programs. With their help you can find an image that you like online and try to edit it in order to get an interesting icon. You can play with the background, add and remove elements and much more. You can also find free icon sets on the internet and try to alter them by using these programs.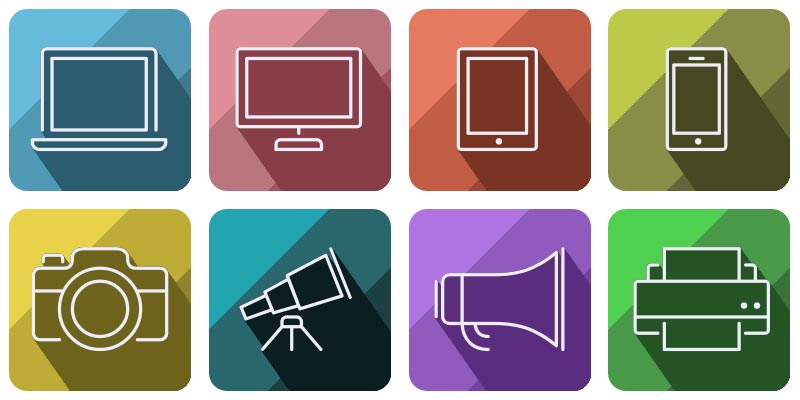 Of course this looks like an easy method to create icons but in the recent period there are programs that are specialized in creation of icons. This method is even more convenient and it can be practiced by both professionals and enthusiasts. One of those free icon makers is Iconion.
Iconion is a great tool that will help you create amazing icon sets in a record time. It is a small and very easy to use tool for icon editing, making, altering, searching and even exploring. With the help of Iconian you can edit your existing professional icons set without any special knowledge. This program has an option to choose icons from pre-drawn vector theme. In this way you can control the appearance of the icon and preview the final look. With the help of the style option you can spice up your icon and make it look more attractive.
There are few other programs that are offering similar services like Iconion but why pay when you can get free icon sets? Remember that although icons are very small elements when we compare it to other designing elements, they can grab the attention of the visitors if they look interesting and unique!
Related
Get Iconion
Free download for Windows and Mac!